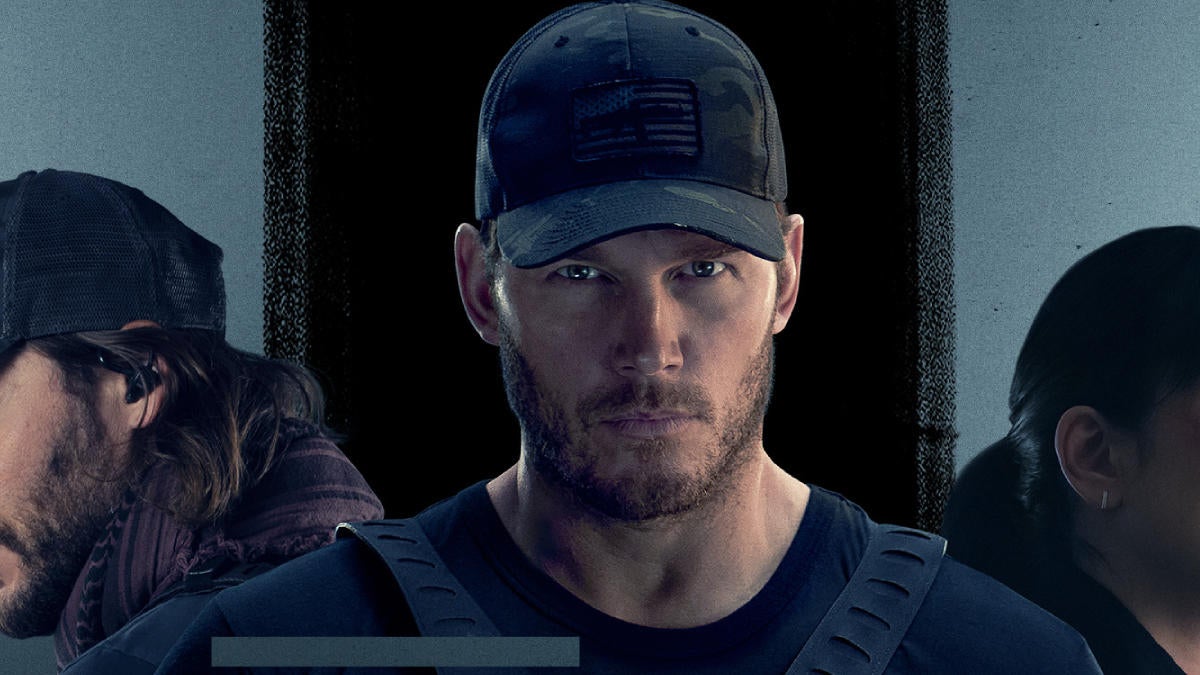 Prime Video is going all-in on its adaptation of The Terminal List. Earlier this week, the streaming service announced that it will be renewing the hit action thriller series for Season 2, as well as greenlighting a prequel series centered around Taylor Kitsch's Ben Edwards. Chris Pratt, who stars in The Terminal List as James Reece, is expected to appear in the currently-untitled prequel series as well. The prequel is described as an elevated espionage thriller that takes viewers on Edwards' journey from Navy SEAL to CIA paramilitary operator, exploring the darker side of warfare and the human cost that comes with it. It will also feature other iconic characters created by author Jack Carr, including Raife Hastings, Mohammed Farooq, and Ernest "Boozer" Vickers (Jared Shaw).
"I'm excited to announce that the second season of The Terminal List is on its way, and I couldn't be more thrilled to reprise my role as James Reece," Pratt said in a statement. "This season promises to be even more intense and action-packed than the first, and I can't wait for everyone to see it. And for those who are fans of Taylor Kitsch's Ben Edwards, I'm happy to say that we're also working on a spinoff series that will delve deeper into his story and follow his journey from a Navy SEAL to a CIA operative. And to make it even more exciting, I will also be appearing in this prequel series! I promise you it will be just as thrilling and engaging as The Terminal List. Stay tuned for more updates and we can't wait for you all to join us on this journey."
"Thank you to all the fans for believing in this show, we wouldn't be here without your support," Kitsch echoed. "I'm excited to continue this wild ride that is Ben Edwards and bring to life Jack Carr's amazing stories."
"Fans of The Terminal List will be thrilled to see James Reece's journey continue in an action-packed story of violent redemption in True Believer," Carr added. "And we're so excited to build this Terminal List prequel and explore Ben Edwards, brought to life so powerfully by Taylor Kitsch. Get ready for a journey from the SEAL teams to the CIA's Ground Branch, as we watch a fan-favorite character fighting for his soul."
What is The Terminal List about?
The Terminal List follows Lieutenant Commander James Reece after his platoon of Navy SEALs is ambushed while on a covert mission. Reece returns home to his family with conflicting memories of the event and questions about his culpability. As new evidence emerges, Reece discovers dark forces working against him, endangering not only his life but also the lives of those he loves.
The series also stars Constance Wu, Taylor Kitsch, Jeanne Tripplehorn, Riley Keough, Arlo Mertz, Jai Courtney, JD Pardo, Patrick Schwarzenegger, LaMonica Garrett, Stephen Bishop, Sean Gunn, Tyner Rushing, Jared Shaw, Christina Vidal, Nick Chinlund, Matthew Rauch, Warren Kole, and Alexis Louder.
What do you think of The Terminal List getting Season 2 and a prequel series? Share your thoughts with us in the comments below!