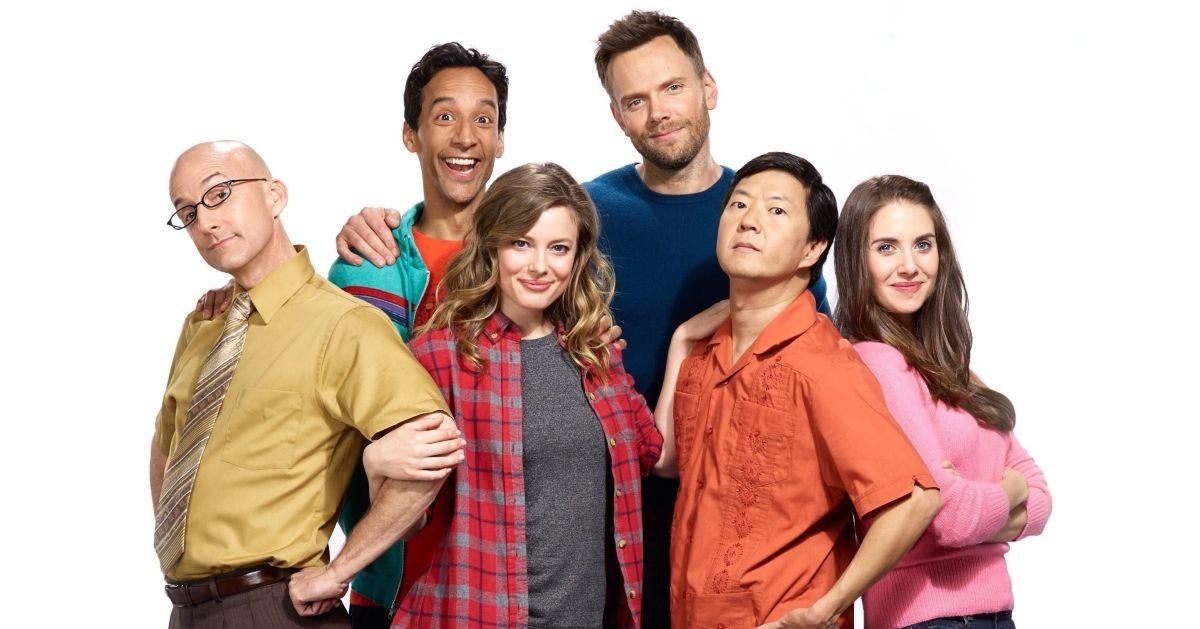 A major update for the Community movie has arrived from two former stars on the show who confirm production is happening this year. Both Alison Brie and Danny Pudi, who appeared on the TV show and star in the upcoming Prime Video movie Somebody I Used to Know, confirmed to Variety that they intend to shoot the long-awaited film sometime in 2023. Speaking at the premiere of hte film, Brie said she was "clearing that schedule" to film the movie with Pudi adding "it looks likely this year. Right now, it's just the timing…Everyone is super excited, we're just really really pumped."
Brie and Pudi will seemingly be joined by fellow stars Joel McHale, Gillian Jacobs, Jim Rash, and Ken Jeong for the movie, with no confirmation on if  Yvette Nicole Brown and Donald Glover, or other fan-favorites, will make an appearance. Sony Pictures Television and Universal Television are producing the film which will become available on the Peacock streaming service, along with the complete series, upon its release. Series creator Dan Harmon will co-write the movie and executive produce with fellow series writer Andrew Guest, no director has been confirmed.
"'Six seasons and a movie' started out as a cheeky line from Community's early seasons and quickly ignited a passionate fan movement for this iconic, hilarious and cool (cool, cool) NBC comedy," Susan Rovner, Chairman, Entertainment Content, NBCUniversal Television and Streaming said previously. "We're incredibly grateful that 15 years later, we are able to deliver fans this promised movie and can't wait to get to work with Dan Harmon, Andrew Guest, Joel McHale, Sony and our partners at UTV to continue this epic comedy for Peacock audiences."
Details on what will be a part of the movie haven't been confirmed, but Harmon has revealed some things that WON'T be in the movie, and frankly fans of the show should know that these elements won't appear.  
"It's a lot easier for me to rule stuff out than tell you what we're pursuing," Harmon revealed on Six Seasons And A Podcast. "For instance, we go, 'Do we really think it'd be a good idea to be a paintball episode?' It's one of the first things to rule out because it's the first thing off the top of your head, and that's an issue with the 'Community' movie concept. We did a lot of episodes where you are joyfully locked into a construct that isn't a traditional sitcom narrative but is rather through the lens of David Fincher or Martin Scorsese. There were a lot of special episodes that were kind of like genre homages. The paintball thing was one of them. We tried to do a bunch more paintballs, and they were all perfectly wonderful things to do, but would anything ever capture the joy of the original paintball episode?"
The Community movie doesn't currently have a release date, but if it's filmed this year then a 2024 release date certainly seems likely.